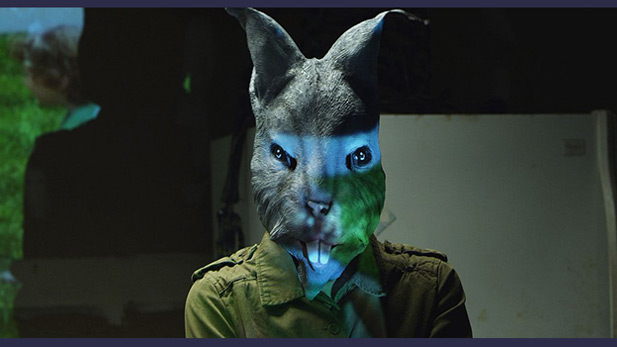 The Badger Game is world premiering at the Arizona Underground Film Festival Saturday, Sept. 26.

Courtesy of Arizona Underground Film Festival
Listen:
The Arizona Underground Film Festival is back for the seventh year at The Screening Room. Starting Friday, Tucson audiences get nine days to celebrate low budget, edgy cinema.
This year's festival brings a new round of cult films and documentaries from around the globe, such as Despite the Gods from Australia, a documentary that follows director David Lynch's daughter, Jennifer Lynch, as she takes on a new movie project.
"This is a must-see movie for any filmmaker, to see exactly how it is behind the scenes," said David Pike, AZUFF's mastermind.
The festival will also be the launching platform for The Badger Game, a dark comedy by American filmmakers Joshua Wagner and Thomas Zambeck. In the thriller, a womanizer is the victim of an extortion scheme after being abducted by four masked strangers, who want to make him pay for his sins.
"We have had world premiers in the past. From there, they get distribution, noticed by other festivals," Pike said.
Pike noted back to two years ago when AZUFF premiered The Exhibitionists by New York director Michael Melamedoff. The film starred Laverne Cox, who now plays a transgender female inmate in the acclaimed Netflix show, Orange is the New Black.
"A lot of the crowd that we have supports world premiers, and the director (of The Badger Game) is very excited to be out (here)," Pike said.
What's new this year is the screening of a collection of animated shorts. The series consists of four from the U.S., one from the United Kingdom and one from Ukraine.
"We are kinda trying the waters to see what people's response to animation is," he said.
Another film, Unsound, is from close to home. The producer, writer and director is a University of Arizona film graduate, Darious Britt. Unsound is one of Pike's recommendations for people who've never been to the festival before. In the film, a young filmmaker has to face dealing with his mother's mental illness while trying to figure out his own path.
Pike also suggested Time Lapse for the first time goers.
"It is a movie everybody would love. It's a great sci-fi thriller about a time machine that takes a picture 24 hours in the future, what are the repercussions of that? It's a great movie," he said. "As far as closing night, we have Wolfcop, which is a hilarious horror comedy. It is burning up in the social circuits."
Pike is content to have seven of these under the belt. It all started with a couple of his friends and a grand infatuation for films that, as he's said, are oftentimes overlooked for their strange content and lack of Hollywood money. Now, AZUFF is the biggest underground film festival in the country.
"We are growing...getting a lot better movies than we ever had before," Pike said. "(Supporting) independent films, that is the whole reason behind (the) festival."
The Arizona Underground Film Festival starts tonight with the screening of Killers at 8 p.m. AZUFF runs through Saturday, Sept. 27 and all films are featured at The Screening Room, 127 E. Congress St. For a full schedule and ticket information visit AZUFF's website.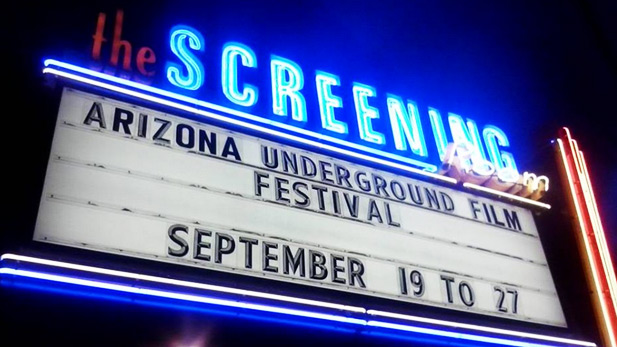 The Screening Room