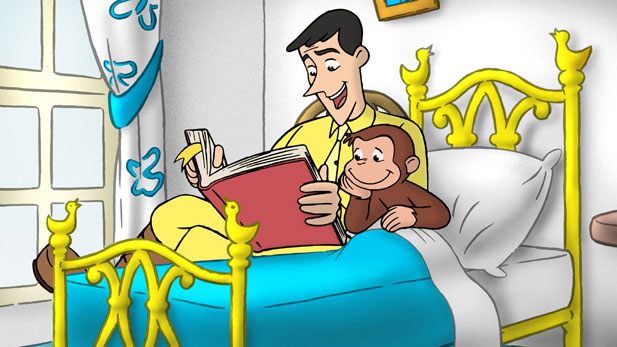 PHOTO: PBS
Curious George and the Man in the Yellow Hat reading
The results are official, and the findings couldn't be better—Curious George helps teach math and science concepts to preschoolers!
A study by the Concord Evaluation Group found that "watching CURIOUS GEORGE episodes resulted in a knowledge boost for the children in the Television Group."
The CURIOUS GEORGE TV tie-in books and television episodes had a positive impact on young children's knowledge of the science and math concepts covered.

CURIOUS GEORGE enabled parents to become more comfortable helping their children learn science and math concepts and more motivated to do so.

Families unanimously enjoyed watching and reading CURIOUS GEORGE and would recommend television episodes or TV tie-in books to other families
The research study and results are posted here: http://pbskids.org/curiousgeorge/research
Stay Curious!