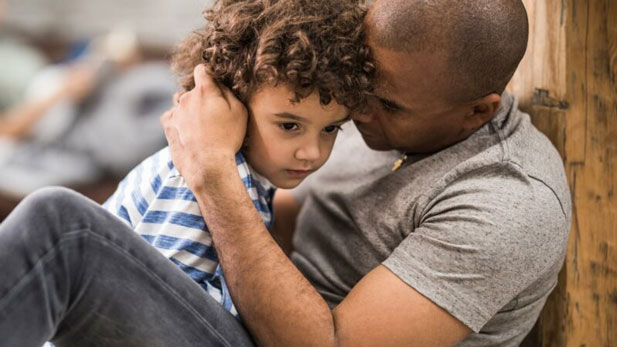 As parents, we want to introduce our kids to the world at the right pace; our instinct is to protect kids from scary topics until we feel they are ready to face them.

PBS Parents
"We cannot fully 'news proof' our home when unsettling events happen in the world, but we can help kids navigate what they hear through simple, responsive, reassuring conversations," says parenting expert Eric Rasmussen.
As we all struggle to respond to the tragic events in Uvalde, Texas, we have gathered resources to help you and your family manage these difficult moments.
As Fred Rogers famously said, "I am always comforted by realizing that there are still so many helpers — so many caring people in this world." We hope that these resources bring your family some comfort today.
Helping Kids Navigate Scary News Stories
Find tips on how to talk to kids about scary events in the news.
Learn More
"Meet the Helpers" Collection
Many children have questions and can feel uneasy when emergencies occur in their communities. "Meet the Helpers" introduces "helpers" and explains the role they play in emergency situations.
Explore the Collection
Get Help Difficult Times and Tough Talks Helpers from "Sesame Street"
Find age-appropriate ways to talk about traumatic events.
Learn More