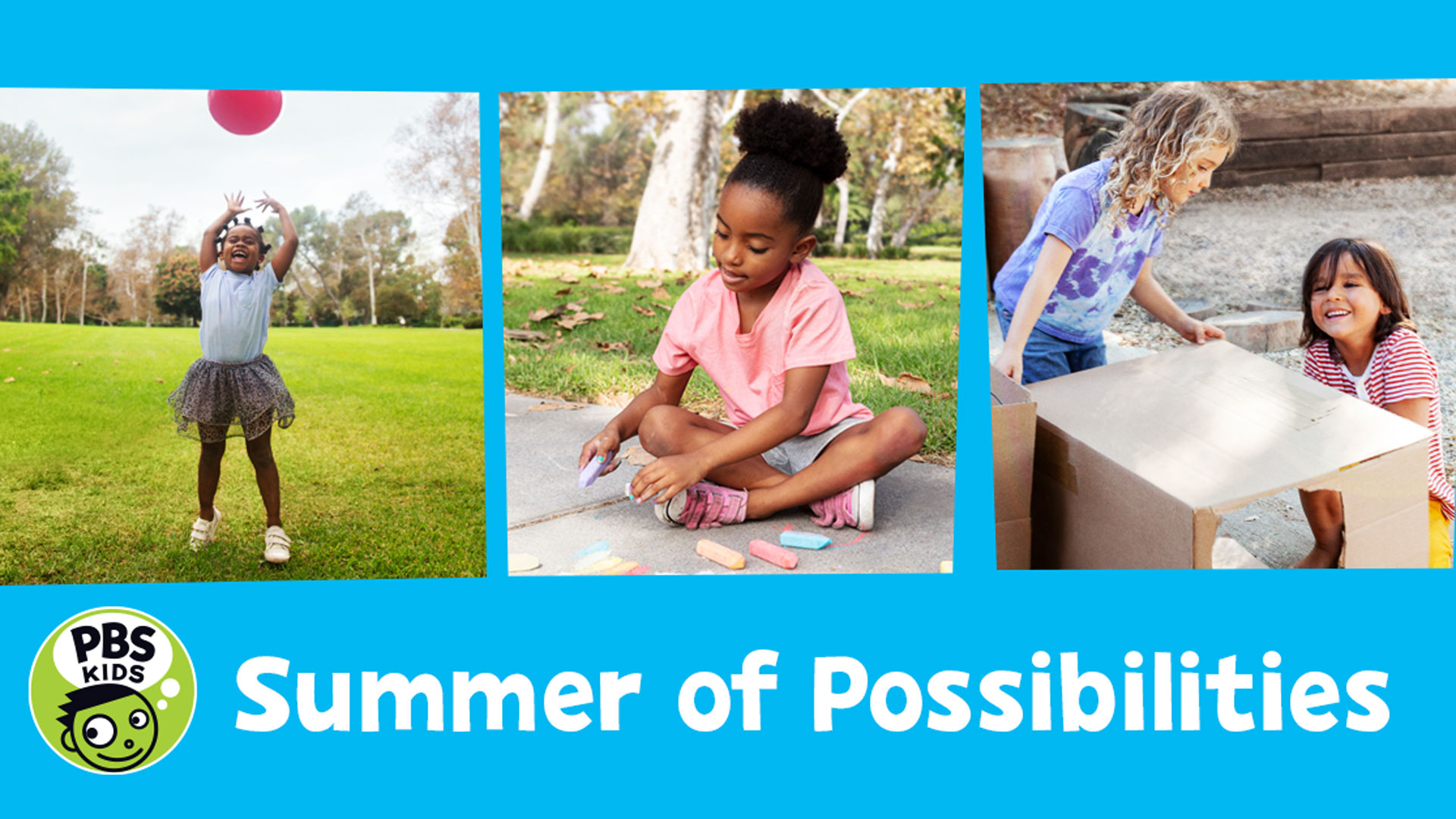 PBS KIDS Summer of Possibility
PBS KIDS
After a year of remote learning, this summer offers new possibilities as parents, caregivers and educators take the time to regroup and refresh. PBS will offer fun new resources, content, and activities for families and educators, as well as tools to support the social and emotional growth of young children.

"After a year unlike any other, we recognize that parents and kids are eager to celebrate the potential for learning and fun that each summer day brings," said Lesli Rotenberg, Chief Programming Executive and General Manager, Children's Media and Education, PBS. "Through PBS' wealth of flexible, grab-and-go resources, families can approach the upcoming summer months in any way they choose, chasing kids' curiosities and seeking out new discoveries from the living room to the park, and beyond."
PBS and local stations across the country will offer shows, online resources, and community-based support throughout the summer to engage families and educators.
Fans of PBS KIDS will get a chance to see episodes from favorite series, including new one-hour specials from MOLLY OF DENALI (June 7) and WILD KRATTS (July 12). And on the PBS KIDS 24/7 channel, beginning June 4, families can tune in to PBS KIDS Family Night every weekend for themed programming, including nature, space, family traditions, arts, friends and neighbors, water, animals, storytelling, and routines. Each of these ten themes was selected to support key learning areas identified by educators and experts and curated to provide flexible play and learn opportunities while corresponding with supplemental resources and games that will be sent weekly through the PBS KIDS for Parents newsletter.
And PBS KIDS will encourage families to play their way all summer long with activities and resources on PBS KIDS for Parents – from a summer activity book featuring scavenger hunts to a summer checklist. Kids can also find curated game collections on pbskids.org and video playlists on the PBS KIDS Video app and the PBS KIDS YouTube channel.
PBS KIDS Read-Alongs, which have featured PBS KIDS friends like the Kratt Brothers and special guest readers including Michelle Obama, Christian Robinson, Kristen Bell, Jenna Bush Hager, and many others, will continue this summer on PBS KIDS' Facebook and YouTube.
For the many educators continuing to teach, preparing for the coming school year, or seeking professional learning opportunities over the summer, PBS LearningMedia provides updated collections, including: