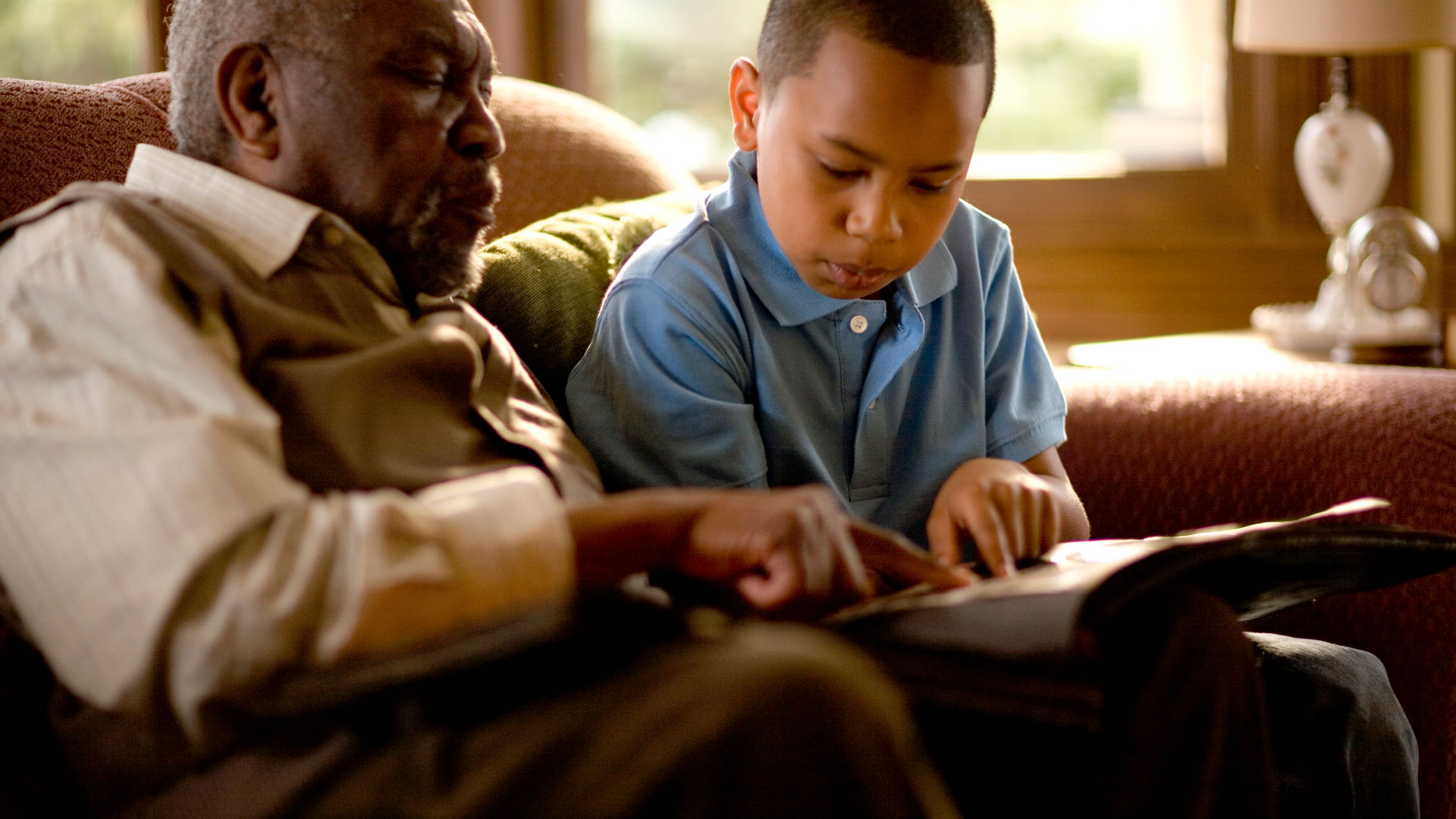 Courtesy PBS Source
As you explore the Black scientists, politicians, activists, artists, and more who have left their mark on U.S. history, encourage your child's curiosity about the contributions and accomplishments of Black people.
Instead of shying away from hard truths, help your child understand the resiliency of Black women and men by discussing the history of unfair and differential treatment towards Black people due to their skin color.
Discussing Black people's achievements within their fight for justice and equity encourages empathy and understanding — and teaches children how to connect their personal experiences with the experiences of others.
Watch videos about Black leaders throughout history, and then ask your child to draw a picture or write a journal entry to help show what they learned.

Explore Black history through art. The arts in general, and Black art in particular, can help reduce the negative stigma often assigned to Blackness and help children see that all Black is beautiful.

Read books celebrating Black culture — picture books show the joys and challenges that kids of all races, ethnicities, and cultures can relate to as they learn and grow.
In an article for PBS, children's book author Cheryl Willis Hudson offered these and other suggestions to help you connect your kids with Black history:
Buy a book by a Black author or illustrator and make it a part of your child's permanent collection. Books offer a fun and easy way to introduce your children to new cultures and to help them explore the experiences of people from different backgrounds.

Look for books that are inclusive and reflect the diversity of our communities. Books help illustrate that diversity is a natural part of everyday life.

When and if children ask questions about race, don't sweep differences under the rug. Give children simple, concrete explanations when they have questions. Select books that affirm a valued place for all children. Try to find books that will help prepare children for the complex world in which they live.

Make sure your selections include contemporary stories. Celebrate Black culture and experiences, in addition to history, through picture books, chapter books, and poetry.

Seek suggestions and guidance from knowledgeable cultural experts, booksellers, and librarians. Coretta Scott King Award-winning titles are always a good place to start for excellence in text and illustrations.
Amanda Gorman, poet, writer, and the Inaugural National Youth Poet Laureate, recites her original poem "Talking Gets Us There" from the "PBS KIDS Talk About: Race and Racism" special.
Amanda Gorman, poet, writer, and the Inaugural National Youth Poet Laureate, recites her original poem "Talking Gets Us There"
Watch the full "PBS KIDS Talk About: Race and Racism" special on PBSKIDS.ORG. Share this with your kids and talk about celebrating differences and speaking out against racism today and every day.
Looking for more ways to keep the conversation going with your family? Try using these prompts:
Think about the special people in your family and community. Ask: "What makes someone a hero? Who are some Black heroes that you have learned about?"

Use the activities in the collection to introduce your children to different Black leaders throughout history. Then, ask: "Who are the Black heroes who have broken barriers in history and today?"

Think about how good leaders act. Find out what your child thinks is important with questions like "What is a role model? What Black role models helped to make the world a better place? How can you be a role model at school or in your neighborhood?"