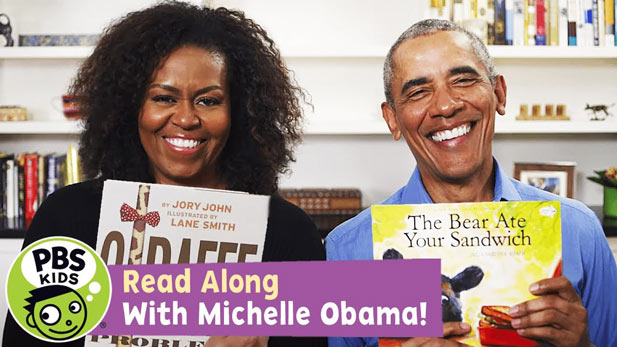 Michelle Obama and Barack Obama Read Giraffe Problems and The Bear Ate Your Sandwich.

PBS KIDS
Every week, celebrities and PBS KIDS authors are reading aloud their favorite books on the PBS KIDS' Facebook page and YouTube channel.
Watch them all again here and find fun activities for the whole family to do!