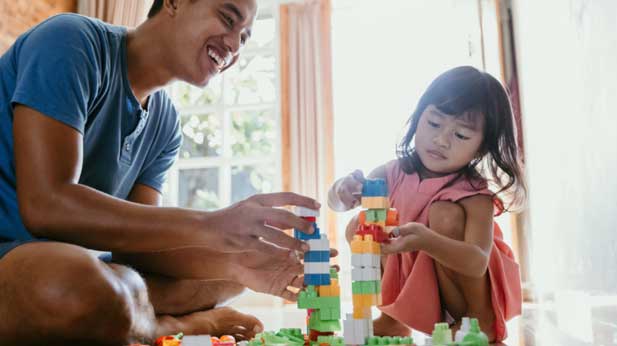 Building a tower out of blocks.

PBS KIDS
There's more to creating block towers than it may seem. We can inspire young architects and engineers by encouraging a natural curiosity about how things work, observing sizes, shapes, and colors, and setting up investigations by asking questions like "what might happen if…?"
Help spark your child's curiosity about construction with discussion questions like:
"I'm excited to see you build with the cups/blocks/toys. How will you build with them?"

When building with blocks, use measurement words to get your child thinking like an engineer. "What might happen if we build a thin, tall tower? What if we build a wide, short tower? Which tower will be sturdier? How might we build a tall, sturdy tower?"

Talk about what to do if a project or build doesn't go as planned. "What might happen if our tower falls over or our paper plane doesn't fly? What should we do?"