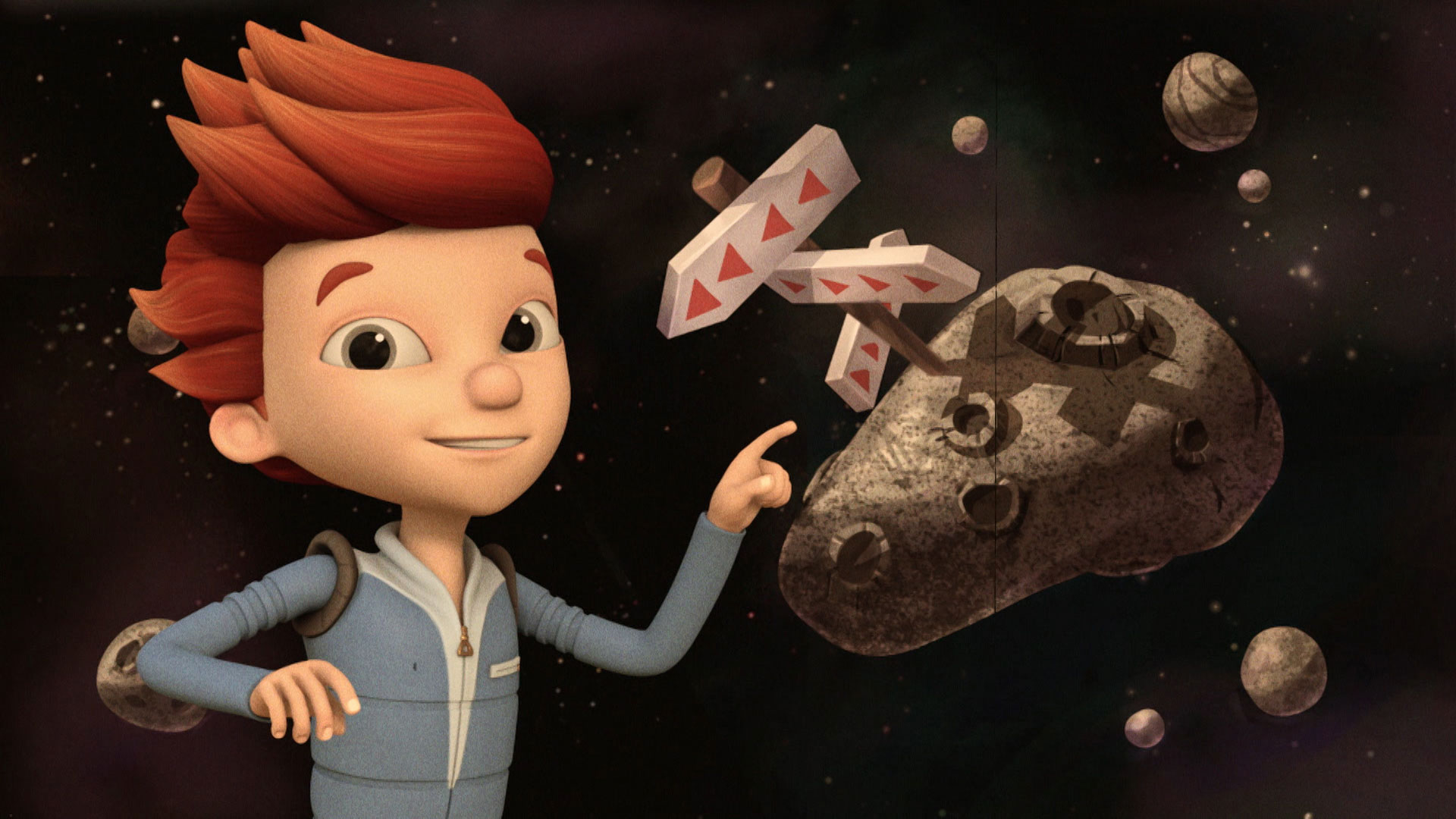 PBS Kids
Toddlers and Preschoolers
Skywatch For very young kids, start by exploring all of the things they can see in the sky: clouds, airplanes, rainbows, the sun, the moon and stars. In the morning, look out the window and make a prediction about the weather that day. Will they need to wear boots? Bring an umbrella? Put on sunscreen?
Day vs. Night What does the sky look like in the day? How does it look different at night? Take a piece of paper and draw a line down the middle. On one side draw or cut out pictures of things you see in the daytime; on the other side, draw or paste night pictures.
Shadowplay On a sunny day, go out and hunt for shadows. Look for your own shadow and look for the shadows of trees and buildings. What happens to your shadow when you run, jump or twirl? Can you run away from your shadow? Try going out at different times of day — and notice how shadows get longer or shorter depending on where the sun is located in the sky. Inside, you can set up a scene with blocks or toys. Using a flashlight as a sun, create shadows. When the flashlight is right above a block tower, the shadow will be short. When the flashlight is closer to the ground, the shadow will grow longer.
Moon Watch In the evening or early morning, try to find the moon in the sky. Talk about the shape together and introduce simple moon vocabulary: Is it a new moon? A crescent moon? A quarter moon? A full moon?
More ideas for your young child, videos and tips are available from Sesame Street Workshop's Space Toolkit.
Elementary Students
Stargazing Few activities are more memorable or magical than simply lying back and staring up at the night sky. Develop your child's astro-literacy by explaining and hunting for the following space phenomena:
Constellations - The Moon - Planets - Stars - The Milky Way - Satellites - Meteors (sometimes called "shooting stars" or "falling stars")
Meteor showers are particularly delightful times to stargaze. Click here for a calendar of upcoming meteor showers in the continental U.S.A., along with a simple description of why they occur and viewing tips.
Constellation Search For thousands of years, humans have found pictures in the night sky. With young kids, start with searching for the Big Dipper and Orion's belt — two of the easiest to locate. For more information, check out these constellation guides from StarDate Radio and Astronomy Magazine. Encourage kids to "connect the dots" and find their own shapes in the night sky!
Keep a Moon Journal Every night, the moon looks a little different than it did the day before. Keep a moon journal for one month, observing its shape each night and drawing a picture. Compare your findings with NASA's pictures of the eight phases of the moon and use that guide to label the pictures in your moon journal.
Visit a Planetarium Planetariums are dome-shaped theaters designed to help audiences understand the night sky. A trip to the planetarium is both entertaining and educational — and you can find at least one in every state. Many planetariums also feature giant telescopes and host "star parties" for exploring space phenomena. Click here for a complete list all the planetariums in the United States.
And don't forget to check out the games, videos and activities available at PBS Kids' Ready Jet Go website!
---
Deborah Farmer Kris is a writer, teacher, parent educator, and school administrator. She works on parenting projects for PBS KIDS for Parents and writes about education for MindShift, an NPR learning blog. Deborah has two kids who love to test every theory she's ever had about child development! Mostly, she loves finding and sharing nuggets of practical wisdom that can help kids and families thrive — including her own.