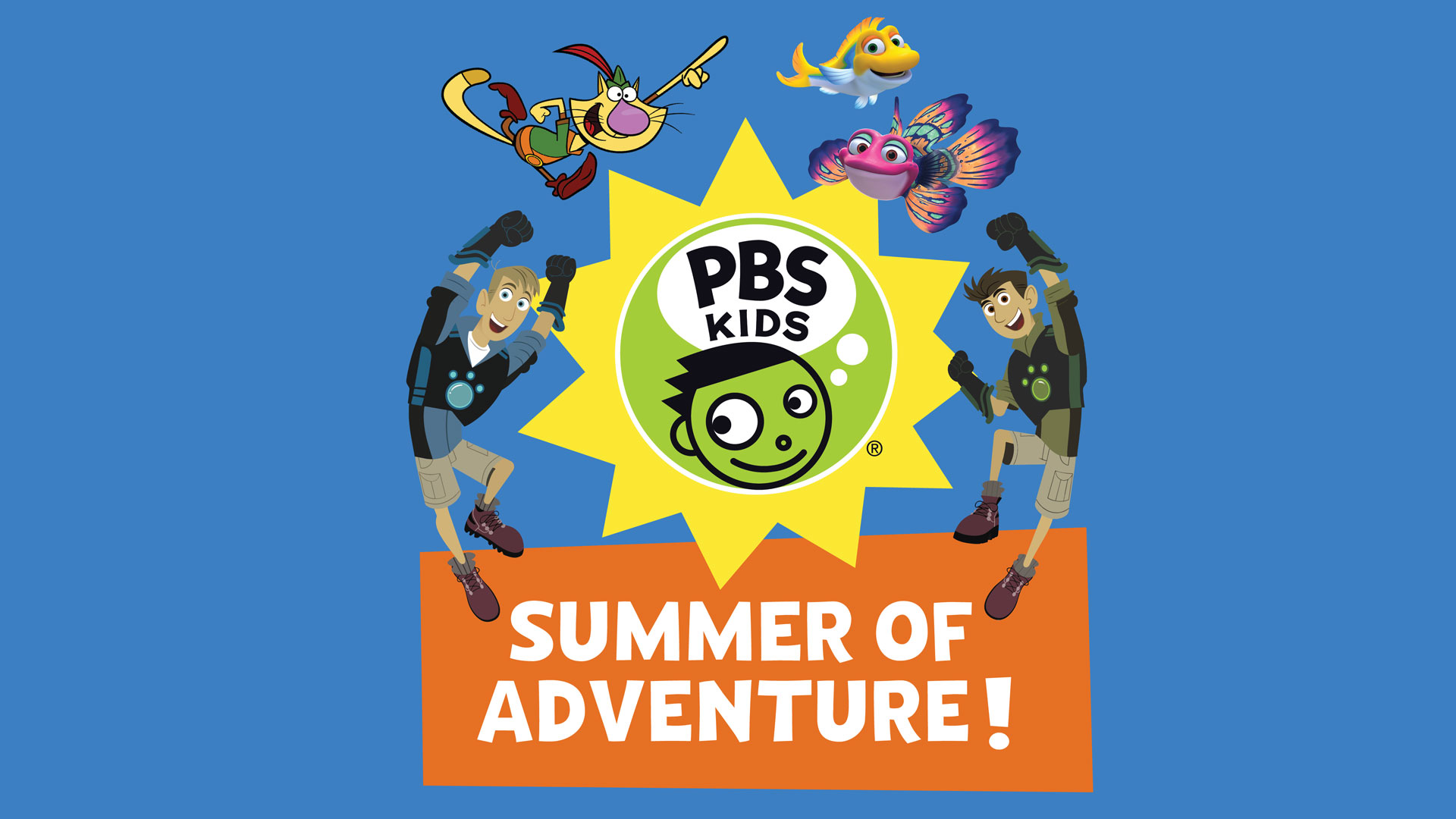 PBS Kids Summer of Adventure. New episodes of WILD KRATTS, NATURE CAT, READY JET GO! and SPLASH AND BUBBLES start this month.
PBS KIDS
As children head out of school, PBS KIDS aims to address the summer learning gap by encouraging kids, parents, and educators to engage in adventures to make the season one of creativity, learning and fun.
Fans of PBS KIDS will get a chance to see new episodes of their favorites beginning June 6, including READY JET GO!, the first-ever WILD KRATTS marathon and new specials from NATURE CAT and SPLASH AND BUBBLES, exploring themes such as the natural world and ocean animals' migratory patterns. New episodes will premiere on PBS 6 and will be available on pbskids.org, the free PBS KIDS Video App and the PBS KIDS 24/7 channel and live stream.
PBS is also celebrating reading this summer with the new eight-part series, The Great American Read, and hosting "PBS KIDS Read" to complement the annual summer learning initiative for children ages 2-8 and their families. "PBS KIDS Read" will encourage reading and related activities through a variety of resources for kids and parents available on PBS Parents, including book lists, tips for new readers and other literacy resources. PBS Teacherline will offer several courses for early childhood educators who teach young readers.
New digital games from WILD KRATTS, NATURE CAT, and READY JET GO! will also be available. Kids can also download the SPLASH AND BUBBLES Ocean Adventure app, where they can join the Reeftown Rangers on an underwater journey to discover the amazing animals and plants that live in the ocean.
PBS KIDS Summer of Adventure Program Details & TV Schedule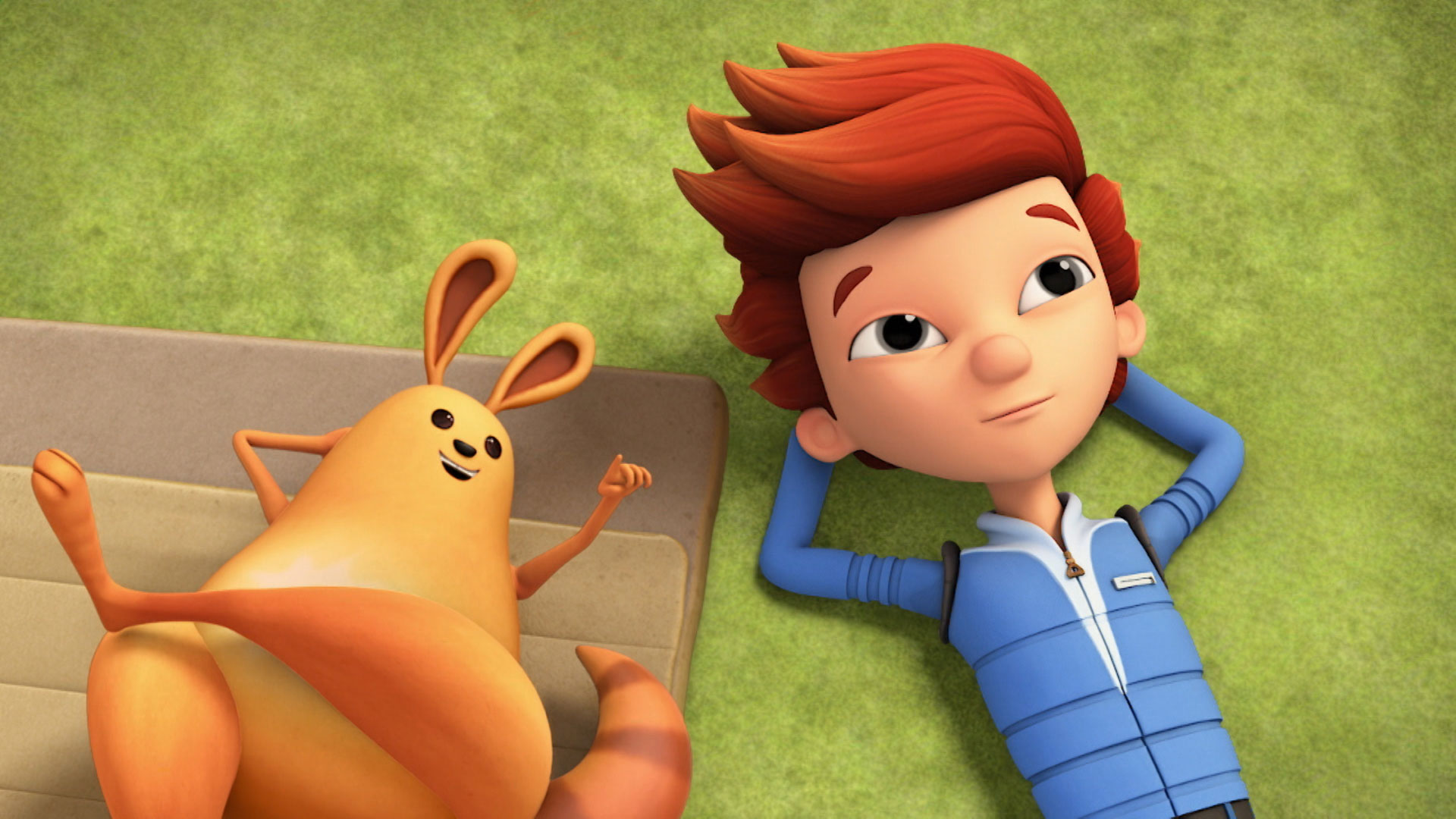 Watch all-new episodes of Ready Jet Go! on PBS Kids.
PBS KIDS

READY JET GO!

Eye in the Sky!/Total Eclipse Block Party June 6
"Eye in the Sky"
Sean is planning his first sleepout under the stars with his Space Scouts troop, but the weather is threatening and it looks like his sleepout will be rained out. The kids get help from Mitchell, building a weather observation station to make a weather prediction, and visit the DSA for further help by tracking the weather with satellites.

"Total Eclipse Block Party"
A total eclipse of the sun is coming to Boxwood Terrace! The kids prepare a Total Eclipse song and dance to perform at the DSA, where the whole town is gathered for the event. Meanwhile, Sunspot attempts to explain the eclipse to all the local animals so they won't think it's night and sleep through it.

Souped-Up Saucer/Pet Sounds
June 13
"Souped-Up Saucer"
Celery has souped-up the family saucer, adding new features for the kids to use, including a robot arm. They test drive it with a trip to the moon.

"Pet Sounds"
Jet takes care of Mitchell's dog Cody for the weekend and attempts to teach him some new tricks.

I Feel the Earth Move/Zerk Visits Earth
June 20
"I Feel the Earth Move"
When the kids experience an earthquake in Boxwood Terrace, Celery takes them up into space to study the Earth's plates and fault lines from above.

"Zerk Visits Earth"
Jet's overactive cousin Zerk comes to Earth for a visit, and the kids show him around the neighborhood.

Asteroid Belt Space Race!/Sydney 2
June 27
"Asteroid Belt Space Race"
The kids join Celery in a space race between them, Uncle Zucchini, and Auntie Eggplant and Zerk. The course is all the way around the Asteroid Belt.

"Sydney 2"
Sydney decides that Jet's robot, Jet 2, is lonely. She decides to design and build a robot companion for him and names it "Sydney 2."

Earth, Wind and Flyer/Mini-Golf at the DSA
July 4
"Earth, Wind, and Flyer"
Jet is fascinated by the effects of wind on his saucer. He and the kids study how wind works, ending with Sean going on a wild saucer ride.

"Mini-Golf at the DSA"
Jet is fascinated by Earthie golf, and Sean and Sydney try to teach him the rules. When the DSA builds a new mini-golf course, the kids team up against the grownups, and Jet gets to apply his new knowledge of force.

Water, Water Everywhere/Commander Cressida Story Contest
July 11
"Water, Water Everywhere"
Jet takes the kids on a saucer tour all around the Earth to discover all the ways that water can be found. They visit Antarctica to look at the ice, and then compare that extreme to the icy surface of Jupiter's moon Europa.

"Commander Cressida Story Contest"
Sydney wants to enter a Commander Cressida story contest, but can't think of a good enough story. The other kids help, and they come up with a story about lassoing a comet to bring water to Venus, and then Mars.

Try and Try Again/Racing on Sunshine
July 18
"Try and Try Again"
Jet's robot Jet 2 needs new wheels if he's going to be able to rove over the surface of Mars. Jet and the kids try a bunch of different wheels, without success. In the end, they borrow the wheels from Mitchell's scooter, so Jet 2 can successfully navigate on Mars.

"Racing on Sunshine"
The kids enter their karts in the big kid-kart derby, but this year they all have to design solar- powered karts. Jet learns how solar panels work, and how batteries save up the energy so you can race even when clouds cover the sun.

You Can Call Me Albedo/The Tide Is High
July 25
"You Can Call Me Albedo"
It's evening at the cul-de-sac and the kids are looking at two asteroids through Sean's telescope – one is light-colored and one is dark. Meanwhile, Mitchell's dog Cody seems to have run away because he doesn't like the black sweater Mitchell put on him. The kids learn about how, just like asteroids, some things are easier to see in the dark than others – a white card is easier to see than Cody's black sweater, for example. This amount of brightness is called "albedo."

"The Tide Is High"
The kids go to their local beach to surf, but notice that the beach looks completely different from the last time they stood there. There's a lot more sand and the ocean is far away! They decide to be detectives and study what has happened, and learn that the difference is caused by the tides – the rising and falling of the ocean.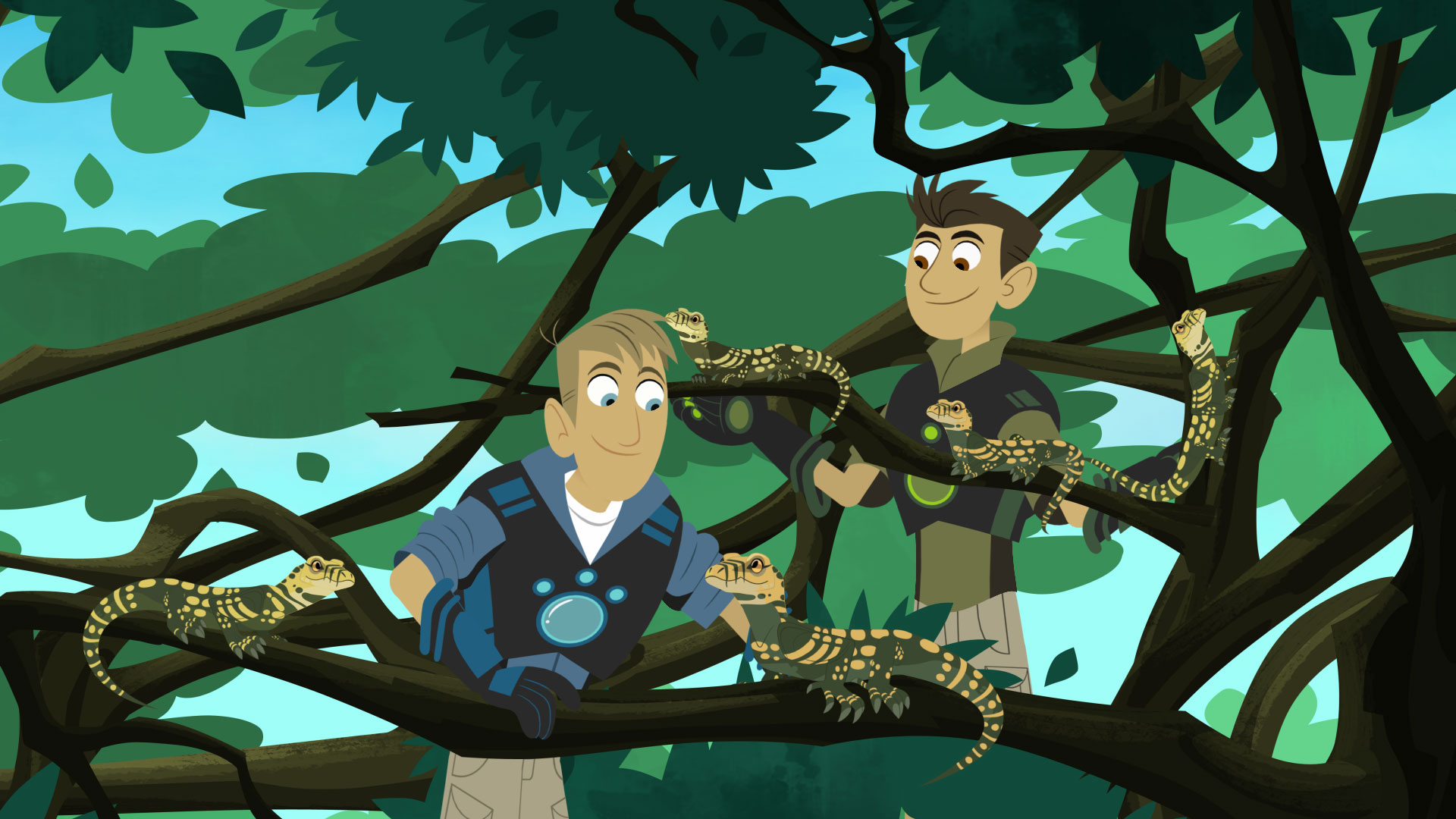 Wild Kratts new episode "Komodo Dragon" airs on June 15.
PBS KIDS

WILD KRATTS

A WILD KRATTS marathon will kick off on Friday, June 15 and will include the new episodes listed below. On the PBS KIDS 24/7 channel and live stream, the marathon kicks off at 6:00 a.m. and goes for a full 24 hours.

City Hoppers!
June 15
While Aviva and Koki help two Wild Kratt kids make a catapult, Chris and Martin explore the world of grasshoppers. They soon realize that these mighty jumpers were really the first catapulters, and the Kratt Brothers set off on a creature adventure to learn everything they can about the grasshopper's amazing jumping powers.

Blue Heron
June 22
The Tortuga is traveling down a dirt road when Martin spots something blue in the sky. It's a blue heron! – one of the largest birds in North America and the largest heron. Even though the bird is blue – and not green as Chris was hoping – Chris realizes that it doesn't matter. It's not the color of the creature, but the power within. And soon the Wild Kratts are off to discover the blue heron's amazing abilities.

Choose Your Swordfish
June 29
Aviva challenges Martin and Chris to a fencing duel and tells them to choose their swords. The bros can't decide, so she tells them if they pick their favorite billfish – swordfish, marlin or sailfish – she'll make them a Creature Power Suit. So they head out on a mission to explore the mysterious world of billfish.

Komodo Dragon
June 15
While Koki is monitoring her daily "villain watch," she discovers that Gourmand is heading to the island of Komodo. The name sounds familiar, but she can't recall why, so she asks the Kratt Brothers, who do a double take. The island only has the world's largest lizard – the Komodo dragon! They decide they'd better go and see what Gourmand is up to on the island of these amazing creatures.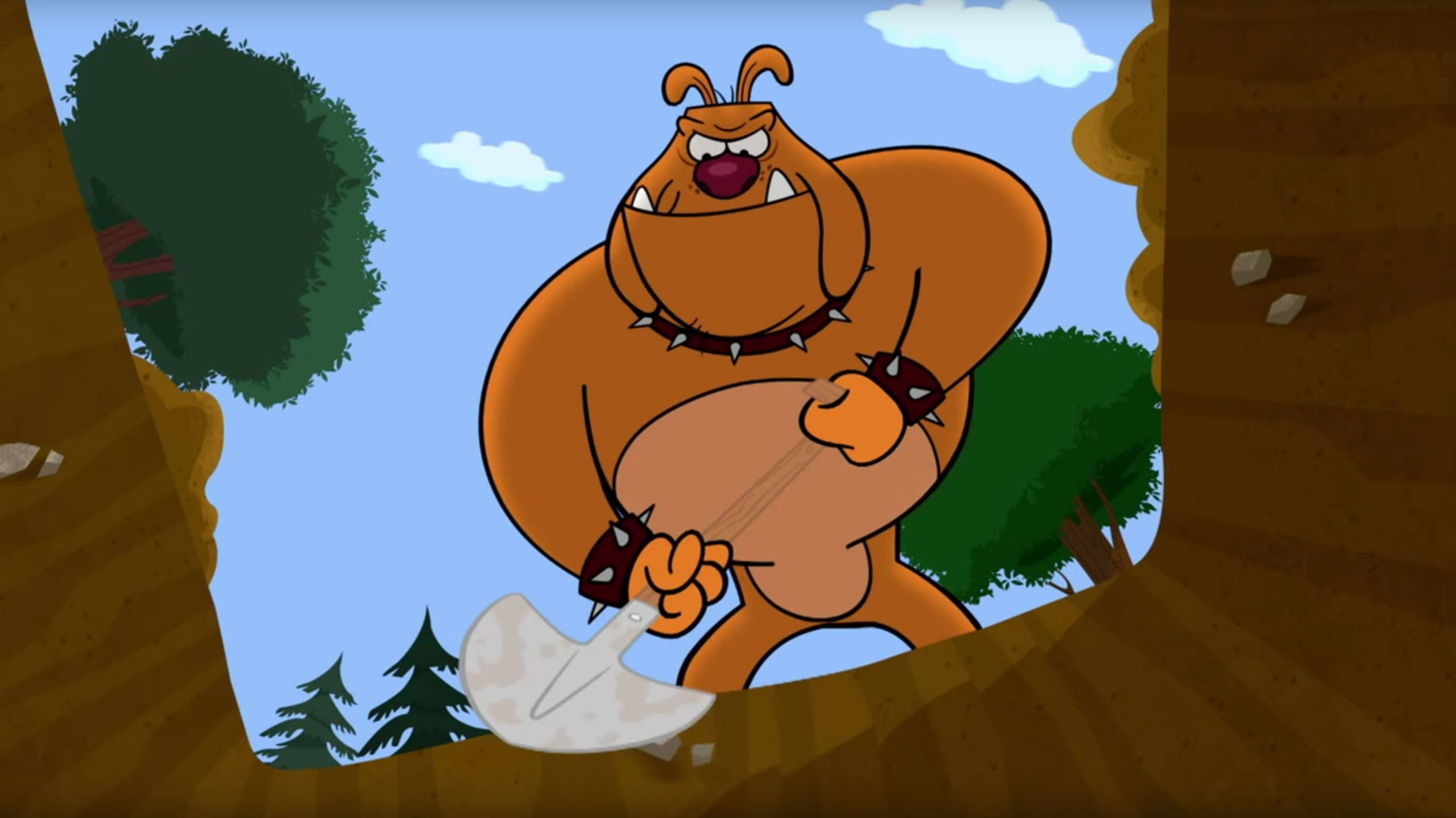 Nature Cat and friends set off on a dizzying epic adventure following the map to find the Bad Dog Bart's treasure.
PBS KIDS

NATURE CAT

"Nature Cat: The Return of Bad Dog Bart"
July 16
While playing everyone's favorite game, Hal's Hole Hootenanny, Hal accidentally digs up what turns out to be Bad Dog Bart's second buried treasure map! And this is the one that leads to Bad Dog Bart's stolen loot of cat toys. This brings back some emotional memories for Nature Cat of a very special family cat toy stolen by Bad Dog Bart, and his sister Gwendolyn going off to get it back. Nature Cat has not seen Gwendolyn since! Mustering all the courage he can, and with help from Squeeks, Daisy and Hal, Nature Cat sets off on a dizzying epic adventure following the map to find the treasure. Little do they know that Bad Dog Bart himself will be joining the race along with a rough and tumble pirate named One-Eared Winnie! Arrrghhhhh!!!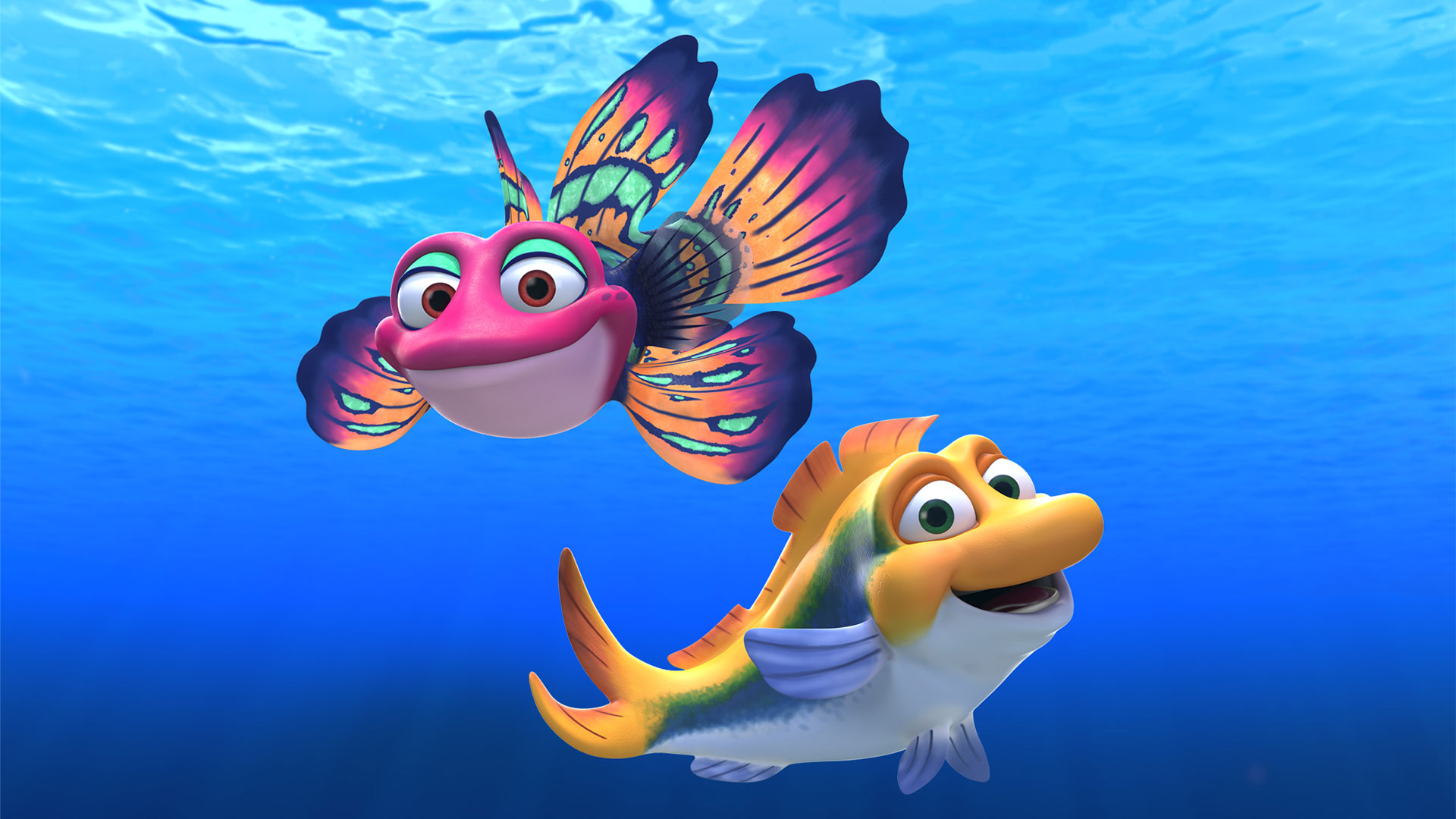 Join the Reeftown Rangers on a migratory adventure this summer, from the Antarctic to the Arctic.
PBS Kids

SPLASH AND BUBBLES

"Splash and Bubbles: Pole-to-Pole"
August 6
Narwhals and penguins and humpbacks, oh my! The Reeftown Rangers set off on a migratory adventure from the Antarctic to the Arctic in this SPLASH AND BUBBLES event.