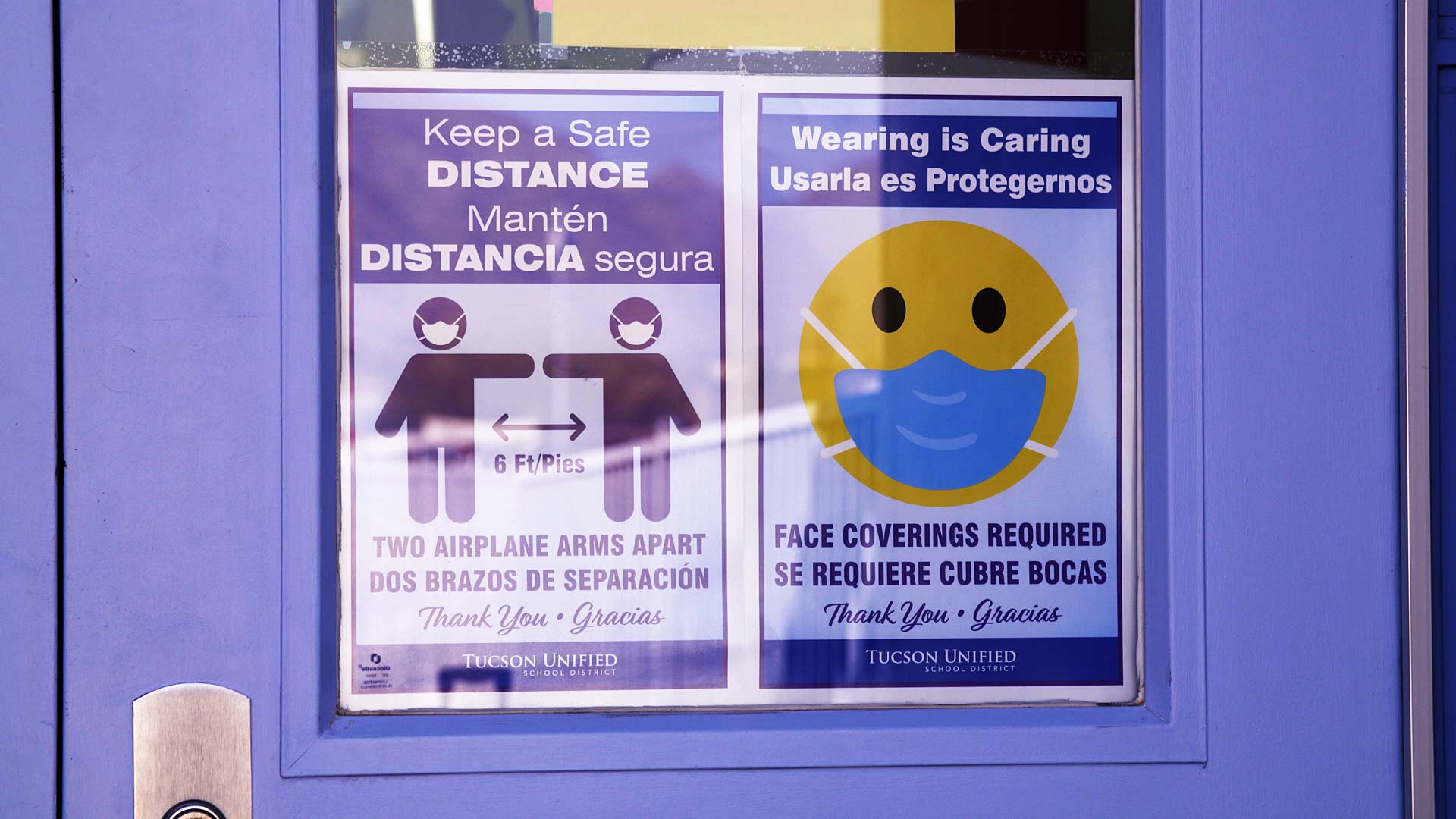 COVID-19 signage at Davidson Elementary. March 2021.
AZPM Staff
The Tucson Unified School District governing board voted 4-1 on Tuesday night to rescind the mandatory mask policy for district schools.
The change for the area's largest school district came after the Centers for Disease Control and Prevention said Pima County has a medium community spread level. The CDC, therefore, says masks are no longer mandatory indoors.
The plan adopted by the board makes mask use "recommended" indoors but keeps them required for large inside events like assemblies, performances, or graduations.
If the community spread level returns to high masks would then be required. If the level goes drops to low, masks would be optional.
TUSD staff who are not vaccinated will not be required to be tested for COVID-19 so long as the community transmission level stays at medium or low.
The lone no vote came from board member Sadie Shaw. She wanted the board to leave the current mask mandate in place for the remaining eight weeks of the school year.
"It really does not make any sense to backtrack. We're going to make a lot of people upset and frankly put a lot of people's lives at risk. I'm not comfortable with doing that and I don't think any of you should be either," Shaw said.
The changes for TUSD will go into effect on March 28, a week after students return from Spring Break.