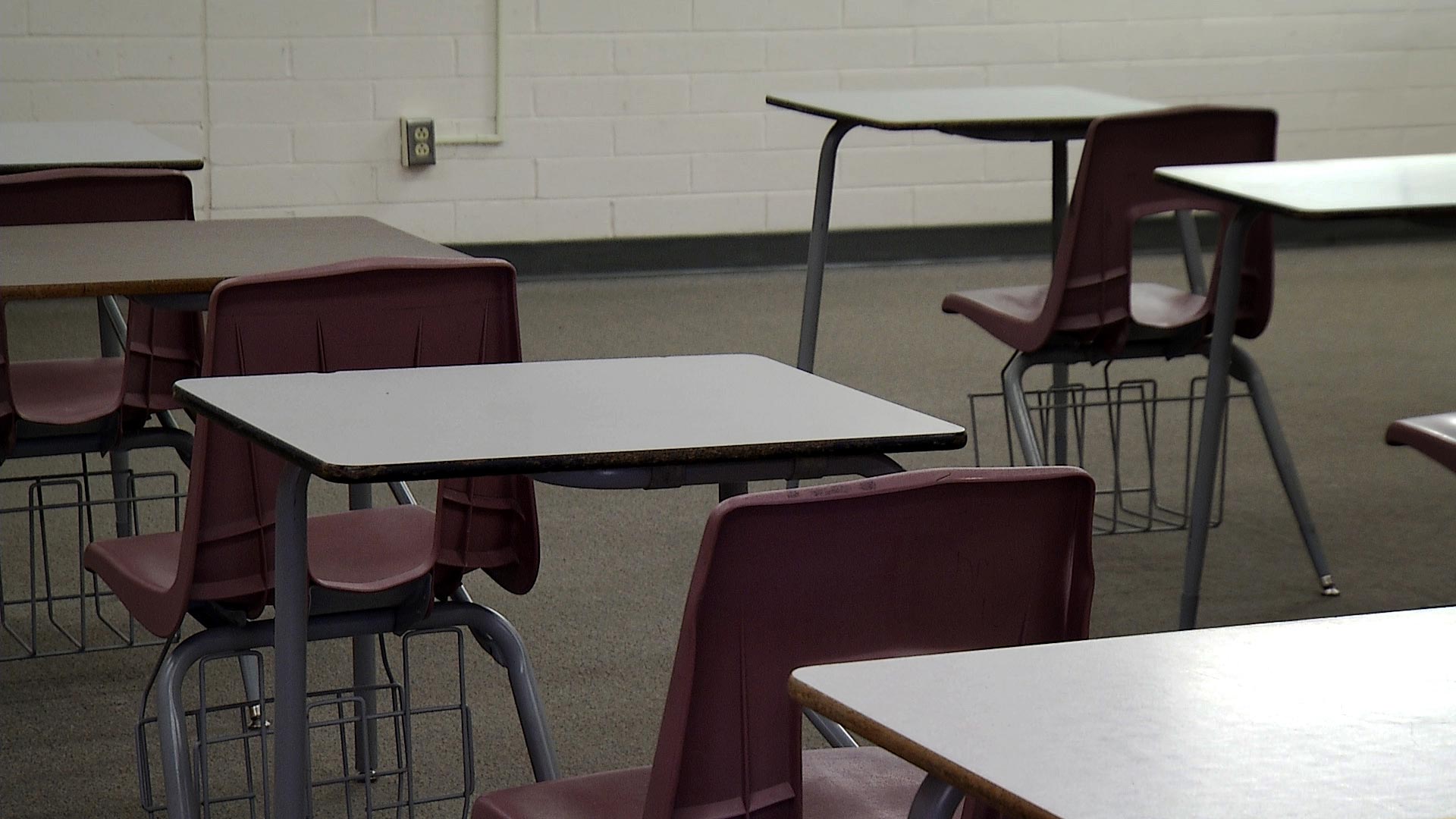 An empty classroom at Gridley Middle School in Tucson. November 2020.
AZPM Staff
The COVID-19 pandemic may be a turning point and students may be back in the classroom but many are still mentally grappling with the effects of the last two years.
This week, The Buzz focuses on mental health in schools.
Vanessa Seaney, regional director of behavioral health operations at El Rio, said many students have felt isolated after years of missing school and big milestones.
Moreover, she said, many students are also grappling with the grief of having lost family members to COVID-19.
"Our youth are also struggling with the trauma of grief and loss and the security that comes with their caregiver," she said.
"This entire experience I think has really just shined a big light on the existing mental health challenges so many students already faced," said Dr. Lia Falco, an associate professor of counseling at the University of Arizona College of Education.
The college has a partnership with Tucson Unified School District. Counseling students go out into the schools in TUSD — and now, via Zoom using telehealth techniques — to provide mental health counseling for students and families free of charge.
The program aims to respond to the needs of families, not just individual students.
Similarly, Jansen Azarias-Suzumoto at Higher Ground views schools as a place to bring together services to help support a whole community.
The local nonprofit coordinates health and social service providers to work in schools.
"Every time the parent drops off or a kid walks in, that is a microcosm that represents what is happening in that neighborhood. There is so much that can happen there," Azarias-Suzumoto said.

The Buzz
airs Fridays at 8:30 a.m. and 6 p.m. and Saturdays at 3:30 p.m. on NPR 89.1. You can subscribe to our podcast on
iTunes
and NPR One. See more from
The Buzz
.