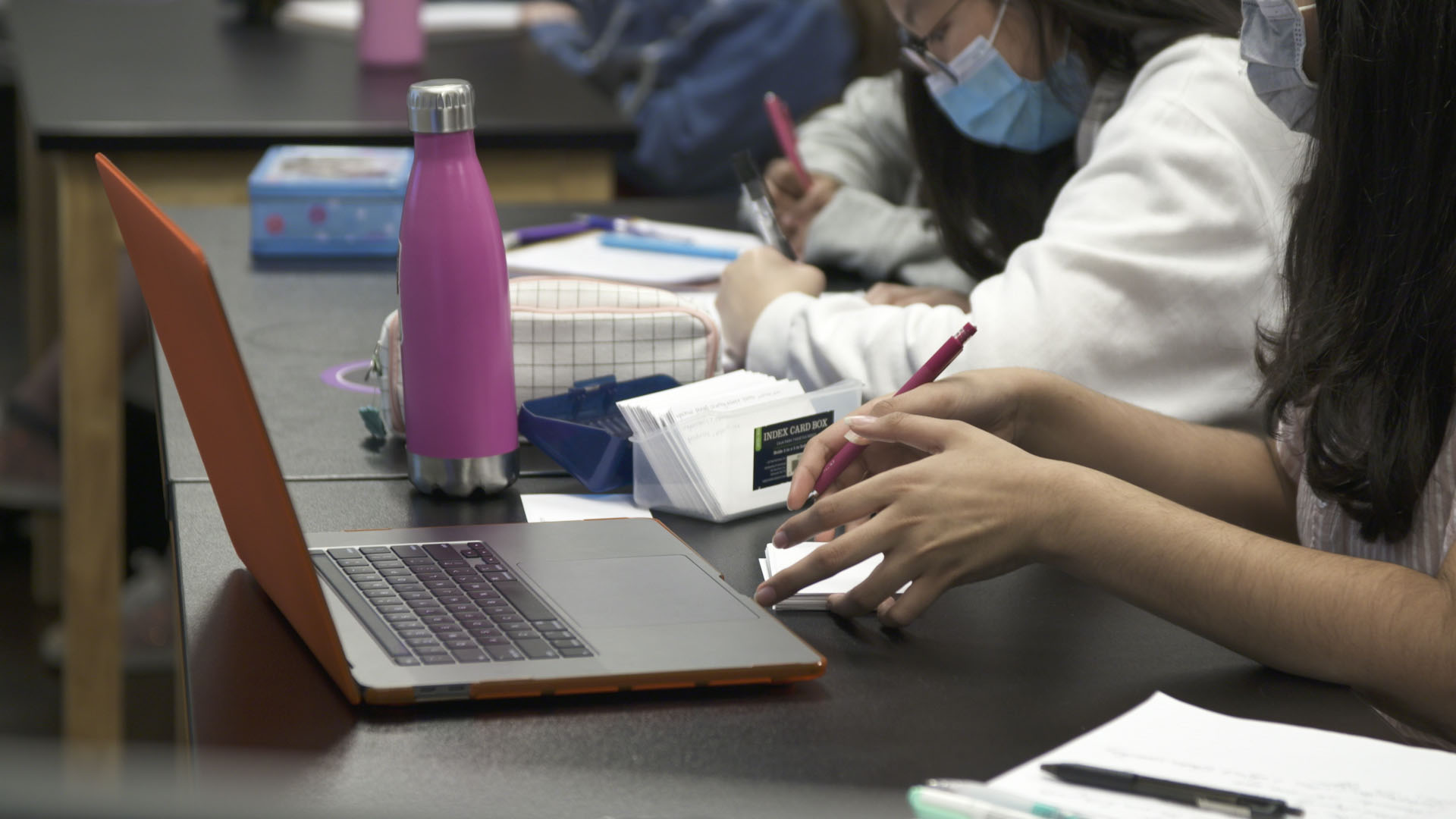 Children at school during the COVID-19 pandemic.
AZPM
Students are heading back to classes with COVID-19 infections surging across the state.
Officials for Southern Arizona school districts and the University of Arizona said they are watching the surge carefully but are not yet considering any significant new restrictions.
Southern Arizona's largest school district, Tucson Unified School District, said so far it does not see the need to change back-to-school its protocols and does not plan to go virtual learning unless a state mandate goes into effect.
In an email sent to parents, TUSD reiterated the recent resolution by the Pima County Board of Supervisors mandating face coverings for all indoor spaces that lack adequate social distancing.
The University of Arizona is also standing pat with current policy, but said it is watching the growth of the Omicron variant very carefully and will be ready to adjust quickly if necessary.
The university said so far they have 100 percent of their isolation space available for students, and will continue to strongly recommend all students, staff, and faculty get vaccinated, boosted, and wear masks in all in-door spaces.