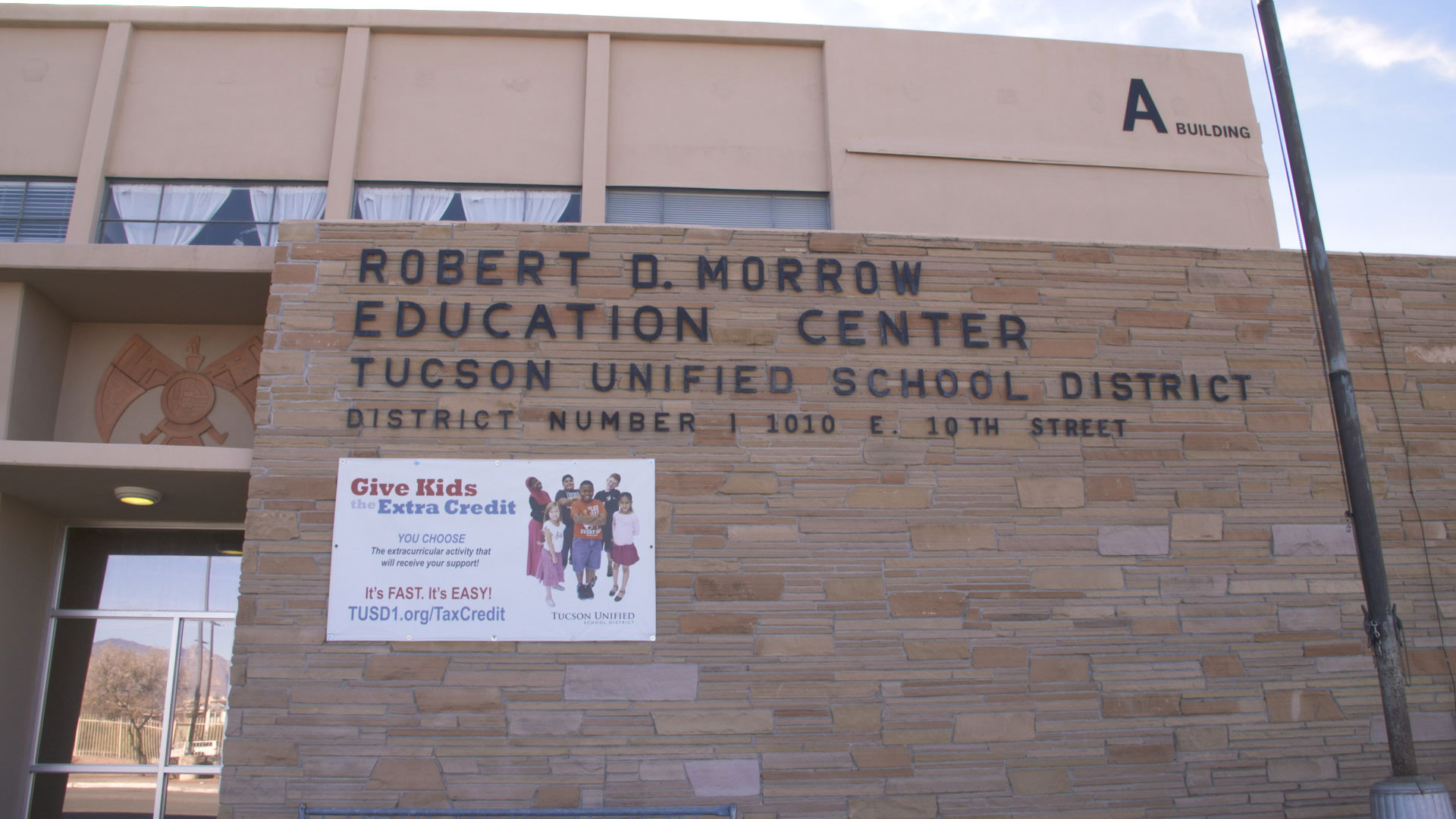 The Tucson Unified School District building.
Andrea Corona
The Tucson Unified School District continues to struggle with staffing during the current Omicron surge, with more than 350 teachers absent at the start of the week. The TUSD Governing board met to discuss efforts to mitigate the effects of the surge.

The TUSD Board voted unanimously to declare that a temporary shift back to remote learning would not equate to a school closure.

The decision came a day after TUSD superintendent Gabriel Trujillo held a press conference to say the district did not have the authority to close schools because of the pandemic.
A shift to remote learning would not be difficult; the district is already providing it for some students through it's remote learning program, the Tucson Unified Virtual Academy. . Trujillo said since school resumed after the holidays, approximately 300 additional families have opted to put their students back into full time remote learning.