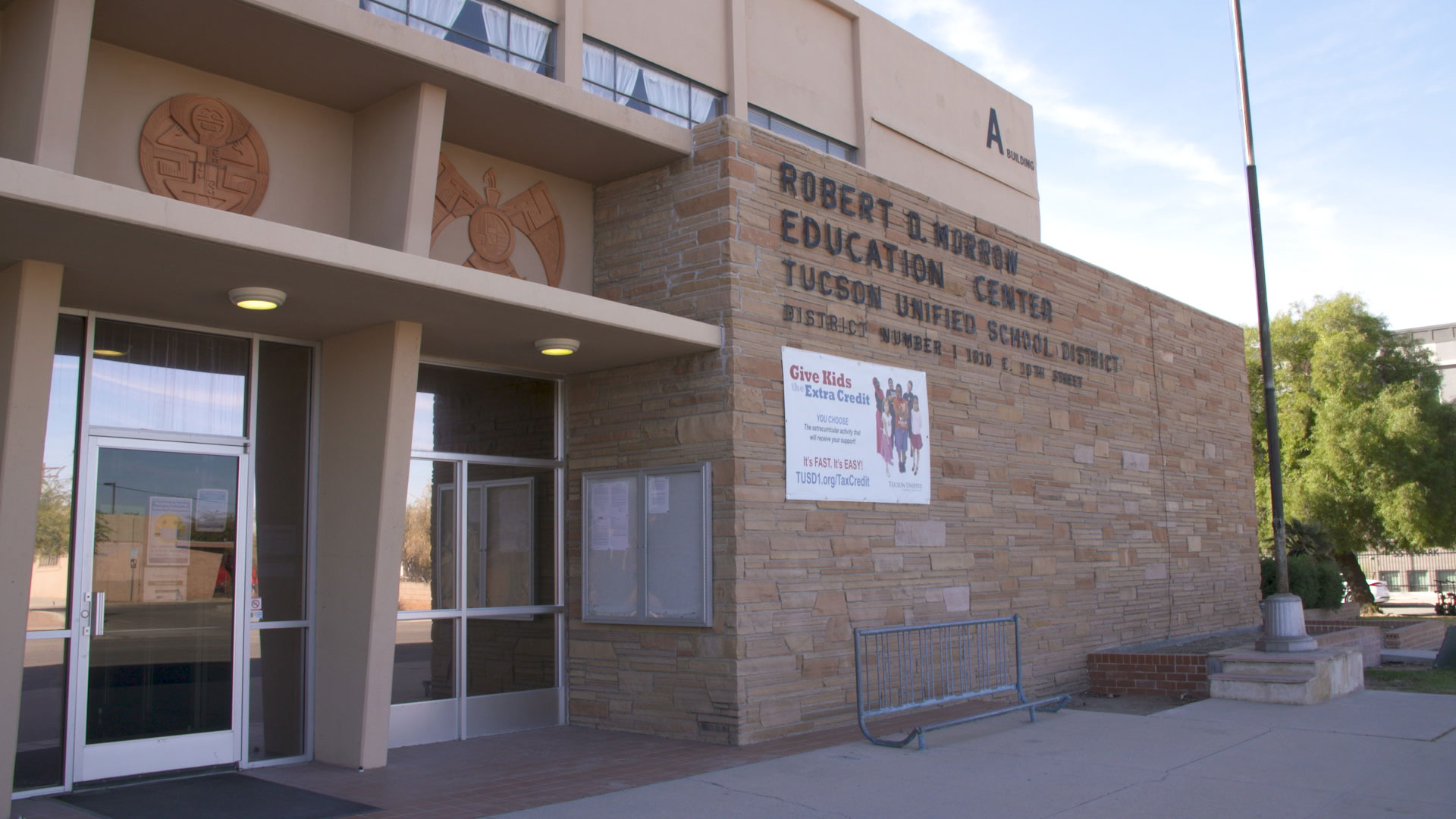 Outside of the Robert D. Morrow Education Center for Tucson Unified School District.
Andrea Corona
Tucson Unified School District superintendent Gabriel Trujillo talked to reporters Monday to clear up some misinformation about potential school closures.

Trujillo said he wanted to put to rest persistent community concerns that southern Arizona's largest school district was on the verge of closing schools – either due to the Omicron surge or a lack of teachers and staff. In an interview with AZPM, Trujillo said TUSD does not have the authority to close schools due to a health emergency.
"That is not in our purview," he said. "That is the purview of the Arizona Department of Health Services, and that's state law."
Trujillo also went on to address perceptions that TUSD is in the midst of a staffing crisis that prevents students from getting adequate instruction.
"That is just simply not the case," he said. "We are not experiencing widespread staffing shortages due to the omicron variant. Yes, we have teachers out but not to the extent that any given school where it takes us to the level of closing down the school because we can't put enough teachers in classrooms in front of students."
Trujillo said the Omicron surge is putting the district to the test, but that so far staff has been able to stretch to cover any potentially significant gaps.