Programming Highlights
This week we learn about the Solar System and Weather by examining "The Planets: Jupiter," including the massive planet's powerful gravitational force and its role in helping shape life on our little blue marvel.
The Planets: Jupiter (VIDEO: NOVA)
Related Content
Discovering the Universe: Exploring the Cosmos Atop Mount Wilson
Did you know Los Angeles was an astronomy hub 100 years ago? Find out how and meet Edwin Hubble, who figured out that our galaxy isn't alone out there.
S4 E5: Discovering the Universe - Exploring the Cosmos Atop Mount Wilson (VIDEO: Lost LA)
The Southern California Spirit in the Sky
Listen to Southern Californians recount the rock and roll ambiance surrounding the efforts to get an American on the moon and how they worked to achieve it.
The Southern California Spirit in the Sky (VIDEO: Blue Sky Metropolis)
Lesson Plans
NOVA scienceNOW: Origins of the Solar System
Did a supernova create our solar system, or should we credit radiation from a nearby star? Scientists still disagree on what led to the birth of our solar system, and well, us.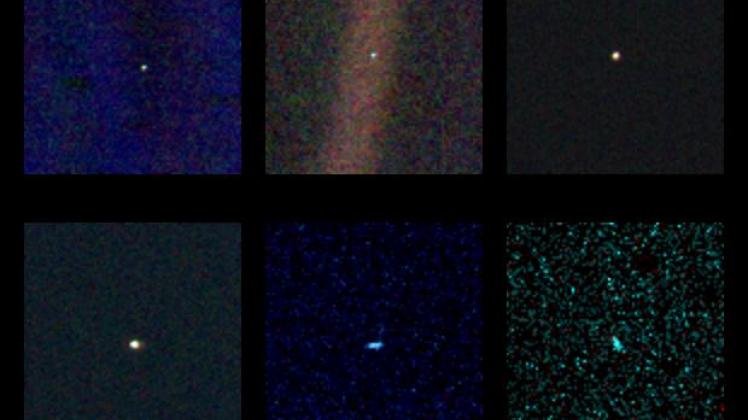 "The family portrait" of the solar system taken by Voyager 1 on February 14, 1990.

NASA/JPL-Caltech
The Origin of the Elements
If people tell you your head is in the stars, just tell them you're pondering the origin of the elements on Earth and throughout the universe. Then, learn how scientists actually do this by examining exploding stars.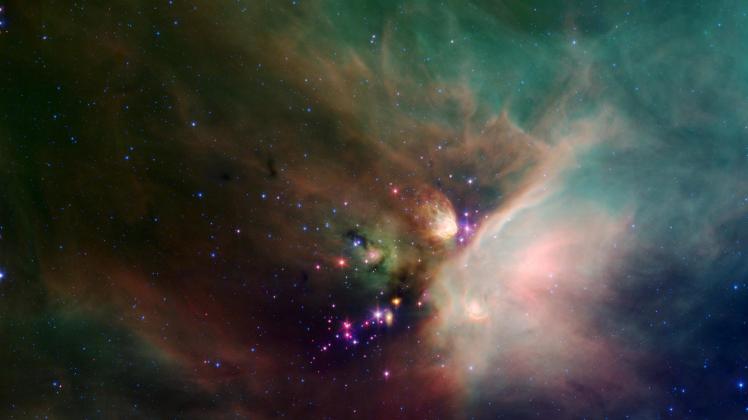 Newborn stars peek out from beneath their natal blanket of dust in this dynamic image of the Rho Ophiuchi dark cloud from NASA's Spitzer Space Telescope.

Flickr/NASA Marshall Space Flight Center/Creative Commons (CC BY-NC 2.0)
Other Science Resources
Built to Last: JPL's Amazingly Long-Lived Missions
Imagine helping someone with a tech issue over the phone. Difficult, right? Now, imagine fixing a satellite that's thousands and thousands and miles away from the comfort of your planet, but over decades. Read to find out how scientists with NASA's Jet Propulsion Laboratory extend the life of satellites many times beyond their original scheduled missions.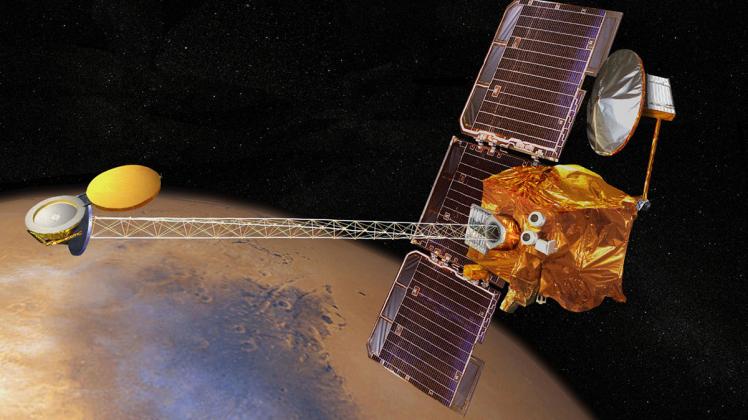 Artist's concept of 2001 Mars Odyssey spacecraft.

NASA/JPL
As students adjust to new learning methods at home, remember that this is also a great opportunity to spend quality time with your child. Here are some tips for parents on balancing their children's screen time with other fun and educational activities.