Teacher Resources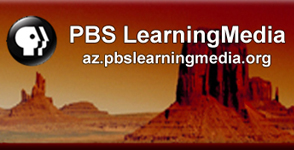 Arizona Public Media® and Public broadcasting are committed to assisting teachers in the utilization of the wide variety of educational programming available for use in the classroom.
AZ PBS LearningMedia

AZ PBS LearningMedia is your destination for easy, instant access to tens of thousands of classroom-ready, digital resources including videos and interactives perfect for the Interactive Whiteboard, plus audio and photos, and even in-depth lesson plans. You can search, save, and share with ease.
Best of all, AZ PBS LearningMedia™ is free for educators. Create a Free account today at http://az.pbslearningmedia.org. Use Promo Code: ASSET-SP
Curriculum –targeted resources aligned to national and Arizona state common core standards.
More than 30,000 digital media resources to enrich classroom instruction.
Built for teachers to easily find curriculum content.
Professional Development

We provide professional development for educators through PBS TeacherLine. As the premier provider of high quality online professional development, PBS TeacherLine has been recognized for excellence by organizations such as the United States Distance Learning Association, the National Educational Association, and the Software and Information Industry Association. Our collection of more than 130 top quality, graduate level courses for educators spans the entire curriculum: Reading/Language Arts, Mathematics, Instructional Technology, Instructional Strategies, and Science.
PBS Video Products

Award-winning PBS educational content for your classroom. Use Shop PBS Educational Media to find DVDs and other formats of PBS series and specials which are cleared for use in educational settings, educationally enhanced, segmented and searchable.
Teacher Day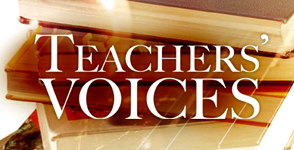 About the Teachers' Voices Project

Teachers' Voices is a special series designed to highlight the true professionalism of teachers in Southern Arizona. Produced by Arizona Public Media in partnership with Tucson Values Teachers, UA College of Education, and Cox Communications, Teachers' Voices are 60 second television and radio spots that feature classroom teachers translating real world experiences into classroom lessons, and sharing teaching expertise, their passion for education, and stories of student achievement. From 2010-2012, Teachers' Voices consisted of 2-3 minute radio segments airing on Arizona Spotlight, and modeled after the highly successful NPR StoryCorps. Visit theTeacher's Voices to watch and hear these stories.

About Tucson Values Teachers
Tucson Values Teachers (TVT) is an innovative partnership among the business community, educators and the public in Southern Arizona. TVT is a nonprofit organization that leads the region in respecting, rewarding, and investing in our teachers as a means of attracting and retaining the very best teacher workforce for Southern Arizona. The organization is dedicated to transforming the way teachers are valued as a means of improving the PreK-12 education system in the region. TVT works to demonstrate this value through economic incentives, internships and positive messaging about the important role teachers play in the economic and societal well-being of the region.