Ruff Ruffman: Humble Media Genius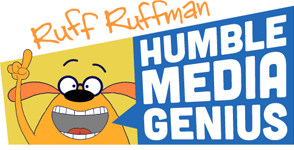 Concerned about your child's use of media and technology? RUFF RUFFMAN is here to help!
The much-loved character Ruff Ruffman is back, in this collection of videos and tips to help students explore and understand the many ups and downs of using technology.
RUFF RUFFMAN: HUMBLE MEDIA GENIUS addresses the red-hot topic of how kids use technology, and allows students and teachers to explore four topics with original animation and interactivity—texting, sharing photographs, conducting searches, and finding an appropriate balance of technology and media use.
Click here to watch these great videos with your kids:
Technology and You!
Texting and You!
Photos and You!
Searching and You!